brock
Mr. Brick--I mean Brock--is really easy going and will constantly make you laugh in class over anything. He makes every boring aspect of GOPO interesting with short sayings and jokes that help you remember facts so much easier. He expects you to put forth your best effort and knows if you are doing so. He is serious about you doing your homework and participating in class, so if you commit to working hard in GOPO, Mr. Brock will hate you least because he doesn't like any students.
You can also expect Mr. Brock to be drinking either a purple Powerade Zero or diet Mountain Dew while you're in class.
Powered by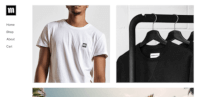 Create your own unique website with customizable templates.