ESSAys
In this class, MLA Format will be your best friend for writing essays.

This is the only format Brock will accept in his class because MLA is most commonly used in college.

Tips

Set your default font as Times New Roman, 12 point.
Set the margins of your paper to one inch on each side and put your name in the top right corner with the page number beside it.
Only use one space after periods.
Indent the first lines of each of your paragraphs.
Double space throughout your essay.
Remember to put your in-text citations and use CREDIBLE sources.

Need Help?

If you need help with MLA Format, use websites like Purdue Owl or ask Mr. Brock. DO NOT use EasyBib or RefMe because those are usually inaccurate.
Powered by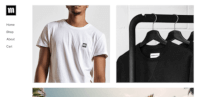 Create your own unique website with customizable templates.